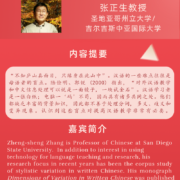 讲题 : 追寻庐山真面目: 谷歌翻译、语言盲点与对外汉语教学
时间: October 22 (Fri), 2021, 8pm-9:30pm (EST)
地点: ZOOM, Virtual Lecture via Zoom (Registration required, Open and Free for CLTA members)
特邀演讲嘉宾: 张正生教授 (Professor Zheng-sheng Zhang)
圣地亚哥州立大学/吉尔吉斯中亚国际大学
CLTA would like to THANK NYU Shanghai for sponsoring this CLTA 60th Anniversary Lecture #1 event. Please find NYU-Shanghai's information here.
CLTA 2022 Annual Conference – 60th Anniversary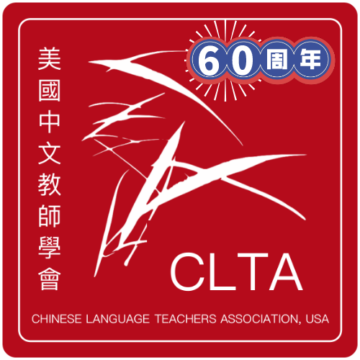 Call for Papers is now open! Please visit the CLTA Annual Conference site for more details.
Introduction to CLTA short video
Watch the video to learn more about CLTA — who we are and what benefits we provide for Chinese language educators.
CLTA Membership Benefits:
To be included in the CLTA LISTSERV and receive prompt announcements including job advertisements from the CLTA Headquarters
To apply for awards and grants sponsored by CLTA
To join CLTA Special Interest Groups (CLTA-SIGs) for free
To access CLTA publications such as the CSL Journal, Newsletter & K-12 CLT Journal
To publish personal and institutional news in the Newsletter
To receive information on meetings and conferences sponsored by CLTA
To attend, present papers at, and organize panels for these meetings and conferences at discounted rates
To elect members to the Board of Directors
To be nominated and elected as members of the Board of Directors
To attend CLTA sponsored activities for free or at a discounted rate
To nominate students to join the National Collegiate Chinese Honor Society
To nominate K-12 students to submit their work to the "Selection of CLTA K-12 Outstanding Chinese Works"
And more…
ACTFL World Languages Expo 2020
20-22 NOVEMBER 2020
San Antonio, TX