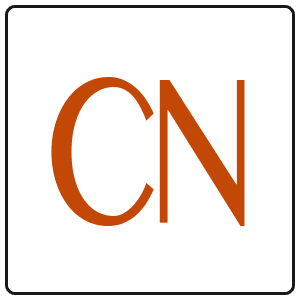 University: Shanghai Jiao Tong University
Department: International Chinese Education of the School of Humanities
Web Address: http://shss.sjtu.edu.cn
Specialty Areas:
Linguistics: Psycholinguistics, Computational Linguistics, Second
Language Acquisition, Linguistic Typology, Applied Linguistics, Chinese
Linguistics
Required Language(s): Chinese and English
Key Requirements:
The applicant should have a PhD degree in Linguistics conferred by an
accredited university, have demonstrated good academic research
abilities and potential, and be able to conduct independent academic
research, give lectures, and mentor doctoral students. The applicant should also have at least one year's experience of postdoctoral research or of teaching and independent research at an academic institution, and have outstanding research achievements that represent a higher academic level.
The
Holder of this position will not be granted with tenure until s/he goes through a formal review process successfully at end of a trial period of 3 years.
Salary and Benefits:
The salary and benefits will be in accordance with the regulations of
Shanghai Jiao Tong University.
Supporting Documents:
Applicants are required to provide the following supporting documents
with their application:
1. CV (including name, date of birth, current institution, contact
information, a list of publications, major research and teaching areas,
etc.)
2. Research and Teaching Statement
3. Three to five recent research samples (within five years)
Note: Three academic references or letters of recommendation are
preferred but not required.
If you are interested in the position, please send the required documents to
and indicate your name and the position you apply for in the subject of
the email, and how you have heard about this position in the email.
About the institution:
Shanghai Jiao Tong University (SJTU) was founded in 1896 and is one of
the highest ranking universities in China with a world-class reputation.
The School of Humanities (SHSS) includes four categories of academic
disciplines covering Chinese Language and Literature, History,
Philosophy, and Arts. The School of Humanities has two undergraduate
programs for disciplines of Chinese Language and Literature
(Sino-foreign culture exchange) and Chinese Language (designed for
overseas students); three undergraduate minor courses separately for
Chinese Language and Literature, History, and Musicology; three Master
degree programs separately for first-level discipline in Chinese
Language and Literature, Chinese History, and Philosophy; one
professional Master degree program for International Chinese Language
Education; two doctoral programs in comparative literature and cultural
theory, and Marxism. The total number of faculty and staff currently
working in the School is 140 and there are 1700 students studying in the
School.
If you have interest in the position or want to know more about the
institution, you are welcomed to attend "The First SJTU International
Young Scholars Forum on Humanities" in May (with your travel expense
fully covered by SJTU). See below.
The First SJTU International Young Scholars Forum on Humanities
1. Introduction
Hosted by the School of Humanities, the First SJTU International Young
Scholars Forum on Humanities is designed for outstanding young scholars
all over the world. It is our hope that, through key lectures, seminars
and talent exchanges, a platform will be established for worldwide young
scholars with excellent academic background in literature, history,
philosophy and art to promote understanding and share insights, that the
development strategy, discipline construction, scientific research and
faculty policies of SJTU and the School of Humanities can be fully
understood, and that young scholars will be motivated to achieve their
aspirations in SJTU, boosting the development of Humanities.
2. Schedule
Registration: May 17th, 2019
Forum: May 18th-19th, 2019
May 18th:
Morning: Opening Ceremony & Keynote Lectures
Afternoon: Academic Sessions &Seminars
May 19th:
Morning: Introduction of SJTU Policies & Campus Tour
Afternoon: Domain-specific Discussions, Talent Exchanges & Closing Ceremony
Address: School of Humanities, Minhang District, Shanghai Jiao Tong
University
3.Selection Criteria
Applicants should have a doctoral degree conferred by an accredited
university and are in their early teaching and research career years.
4.Academic Fields
Four disciplines will be involved in this Forum, namely Chinese Language
& Literature, History, Philosophy, and Art Education. The principal
academic directions are as follows:
Chinese Language Literature: Ancient Literature, Modern and Contemporary
Literature, Literature and Art (including Literary Anthropology),
Comparative Literature and World Literature, Folk Literature, Chinese
Philology, Linguistics and Applied Linguistics, including
Psycholinguistics, Computational Linguistics, Second Language
Acquisition, Linguistic Typology, Applied Linguistics, etc.
History: Chinese history, World history
Philosophy: Western Philosophy, Chinese Philosophy, Logic, Philosophy of
Science
Art education: Musicology
5. How to Apply
Application: Complete the online application form on the school
websitehttp://ph.echaoceshi.com/Humanities/Web/Apply.
Invitation: All the applications will be assessed by the
departments(centers) in the school, and all the candidates will be
evaluated by the school academic committee. Applicants who pass the
assessment will receive an official invitation letter through email by
mid-April 2019.
RSVP: Invited scholars are required to fill in a receipt within one week
and confirm the participation.
6.Financial Assistance:
Board & Lodging: FULL SUPPORT
Travel Expenses: SJTU will offer reimbursement for round-trip travel
expenses(economy class air ticket, hard sleeper ticket, or second-class
high-speed rail ticket), for which original bills are required. Please
hand in the bills(invoice of the flight, boarding pass, a copy of the
passport, tickets) to the coordinator during the registration.
7. Contact Details:
Contact person: Ms. Song
Tel: 86-21-34208519
Email: hr.human@sjtu.edu.cn
Address: School of Humanities, Shanghai Jiao Tong University, 800
Dongchuan Road, Minhang District, Shanghai, 200240, China
https://clta-us.org/wp-content/uploads/2014/01/cn.png
300
300
CLTA
http://clta-us.org/wp-content/uploads/2015/11/clta_logo_enfold6.png
CLTA
2019-03-21 11:52:12
2019-03-28 14:29:10
Associate Professor in Linguistics and Applied Linguistics (Shanghai Jiao Tong University)