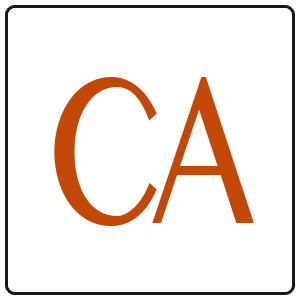 Open date: September 16th, 2019
Next review date: Thursday, Oct 31, 2019 at 11:59pm (Pacific Time)
Apply by this date to ensure full consideration by the committee.
Final date: Friday, Sep 11, 2020 at 11:59pm (Pacific Time)
Applications will continue to be accepted until this date, but those received after the review date will only be considered if the position has not yet been filled.
Description
The Department of East Asian Languages and Cultures at the University of California, Berkeley seeks applications for a pool of qualified temporary lecturers to teach elementary, intermediate, or advanced courses in Mandarin language should a need arise during Spring, Summer, and Fall 2020.
In addition to teaching responsibilities, general duties may include holding office hours, assigning grades, advising students, preparing course materials (e.g. syllabus), writing exams, attending appropriate meetings, and interacting with students outside of class time via email and/or bCourses.
Please note: The use of a lecturer pool does not guarantee that an open position exists. See the review date specified in AP Recruit to learn whether the Program is currently reviewing applications for a specific position. If there is no future review date specified, your application may not be considered at this time.
Screening of applicants is ongoing and will continue as needed. The number of positions may vary each teaching term, depending upon the needs of the Department, and in some semesters may be zero. Positions may vary each semester; the minimum is a 40% workload equivalent to one course.
Basic Qualifications (required at the time of application):
MA degree (or equivalent international degree) or enrolled in a MA degree (or equivalent international degree) program
Additional qualifications (required by the start date):
MA or equivalent international degree
• At least two years of university-level teaching experience
Preferred Qualifications:
MA or equivalent international degree in teaching Mandarin as a Foreign Language, Linguistics, Second Language Acquisition or related field. Experience with computer-assisted language learning and language instructional software.
• Native or near-native fluency in Mandarin; English fluency. Eligible to work in the United States.
Salary
Salary is commensurate with education and years of college-level teaching experience. The starting minimum full-time equivalent salary is $56,381 in accordance with the current Unit 18 lecturer salary scale and its provisions.
The department is interested in candidates who will contribute to diversity and equal opportunity at UC Berkeley through their work.
The University is committed to addressing the family needs of employees and has a number of policies and programs in place to support employees as they balance work and family.
To Apply: Visit https://aprecruit.berkeley.edu/apply/JPF02349
The posting will remain open until September 11th, 2020 to accommodate department needs and new applicants. Appointments for spring are usually reviewed in October; summer appointments are usually reviewed in March, and fall appointments are typically reviewed in April. If you wish to remain in the pool after September 11, 2020 you will need to reapply.
Contact information for 3 references is required. All letters will be treated as confidential per University of California policy and California state law. Please refer potential referees, including when letters are provided via a third party (i.e. dossier service or career center), to the UC Berkeley statement of confidentiality http://apo.berkeley.edu/evalltr.html prior to submitting their letters.
Please direct questions to the Department of East Asian Languages and Cultures at: easearch@berkeley.edu
The University of California is an Equal Opportunity/Affirmative Action Employer. All qualified applicants will receive consideration for employment without regard to race, color, religion, sex, sexual orientation, gender identity, national origin, disability, age or protected veteran status. For the complete University of California nondiscrimination and affirmative action policy
see: http://policy.ucop.edu/doc/4000376/NondiscrimAffirmAct
Job location: Berkeley, CA
Requirements:
Document requirements
Curriculum Vitae – Your most recently updated C.V.
Cover Letter
Statement of Teaching
Internet Link to Teaching Demonstration ( Maximum length 10 minutes) – Please upload the link in a PDF file.
Reference requirements
3 required (contact information only)
Copyright ©2017 Jobelephant.com Inc. All rights reserved.
https://www.jobelephant.com/jeid-f06a866512bf01459e88ceb96b479800
https://clta-us.org/wp-content/uploads/2013/12/ca.png
300
300
CLTA
http://clta-us.org/wp-content/uploads/2015/11/clta_logo_enfold6.png
CLTA
2019-09-25 03:31:29
2019-09-25 03:31:29
Lecturer Pool – Mandarin Language – East Asian Languages & Cultures (Location: Berkeley, CA)