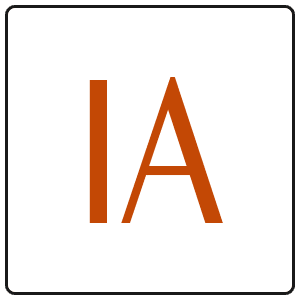 The Department of Asian and Slavic Languages and Literatures at The University of Iowa announces an opening for a full-time, non-tenure, Instructional Faculty track Lecturer position for the academic year 2019-20, beginning August 21, 2019, renewable for a total of three years (2019-2022) and renewable thereafter in three year increments, pending collegiate approval and demonstrated excellence in teaching. Applications to start the appointment in January 2020 will also be considered. Salary and benefits will be commensurate with qualifications and experience. This track does not include the possibility of tenure, but otherwise parallels the tenure track with various ranks (Lecturer, Associate Professor of Instruction, Professor of Instruction). More information about the Instructional Track can be found on the Provost's website athttps://provost.uiowa.edu/instructional-faculty-track-appointments. Responsibilities include: teaching three classes (up to 12 credit hours) per semester from lower to upper level language courses including a classical Chinese course, supervising graduate teaching assistants, and assisting the Chinese program coordinator with program development.
Qualifications: native or near-native fluency in Chinese and English; PhD in Second Language Acquisition with focus on Chinese, Chinese Applied Linguistics, or related fields; extensive experience in teaching Chinese at the college/university level in North America. Experience in teaching business Chinese, in technology-based Chinese L2 instruction and courseware design, and in leading summer study abroad program are desirable.
To apply, please visit http://jobs.uiowa.edu and reference Requisition #73681. The application materials must include a letter of application, a curriculum vitae, samples of the most recent course evaluation by students, three letters of recommendation, and a video of 30-minute Chinese class taught by the applicant. (Note: Please post the teaching recording online and indicate URL in the letter of application and the curriculum vitae). Screening begins May 22, 2019 with interviews conducted by telephone or videoconference after May 22, 2019.
The Department of Asian and Slavic Languages and Literatures, the Division of World Languages, Literatures and Cultures, and the College of Liberal Arts and Sciences are strongly committed to diversity; the strategic plans of the University, College, Division, and Department reflect this commitment. All qualified applicants are encouraged to apply and will receive consideration for employment free from discrimination on the basis of race, creed, color, national origin, age, sex, pregnancy, sexual orientation, gender identity, genetic information, religion, associational preference, status as a qualified individual with a disability, or status as a protected veteran. The University of Iowa is an equal opportunity/affirmative action employer.
https://clta-us.org/wp-content/uploads/2014/12/ia.png
300
300
CLTA
http://clta-us.org/wp-content/uploads/2015/11/clta_logo_enfold6.png
CLTA
2019-05-13 03:53:32
2019-05-13 03:53:32
Lecturer in Chinese (Iowa City, IA)