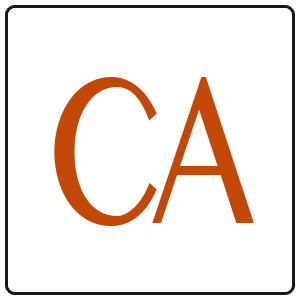 Language Instructor Multiple Positions in Arabic, Chinese, French, Russian, and Spanish
DEPARTMENT: Language and Professional Programs – Summer Intensive Language Program
REPORTS TO: SILP Associate Director
DATES: June 10 – August 7, 2019
POSITION SUMMARY:
The Summer Intensive Language Program (SILP) provides beginning, intermediate, and some advanced-level language instruction in an intensive format to approximately 125 undergraduate students, graduate students, professionals, and lifelong language learners for eight weeks every summer. Under the supervision of the Language Coordinator and the SILP Associate Director, Language Instructors deliver lessons using a communicative, content-based approach and contribute to the day-to-day operations of the program. More information about SILP can be found at http://go.miis.edu/silp.
ESSENTIAL DUTIES/RESPONSIBILITIES:
• Deliver up to four-and-a-half hours of language instruction per day, Monday through Friday
• Attend pre-program training workshops
• Participate in student orientation and placement, including evaluating placement tests
• Collaborate with the Language Coordinator, fellow instructors, and Tutors/Activity Guides to establish relevant co-curricular activities for students
• Help promote and participate in some co-curricular activities
• In consultation with the Language Coordinator, prepare a comprehensive course syllabus including course description, course goals and objectives, assessment guidelines, etc.
• Prepare daily lessons and provide instruction based on the principles of communicative language teaching, content-based instruction, and authentic materials use
• Work closely with tutors to assess student needs for support outside the classroom
• Provide peer support to other faculty members as necessary
SKILLS/KNOWLEDGE/ABILITIES:
• Excellent teaching ability with a dedication to innovation/improvement
• Native or near-native proficiency in the target language
• Excellent interpersonal communication skills in English, at the Intermediate High/B1.2 level or above
• Familiarity with communicative and content-based teaching practices and use of authentic materials
• Familiarity with ACTFL frameworks such as the Standards, the Proficiency Guidelines, and the Integrated Performance Assessment
• Willingness and ability to become acquainted and comply with SILP processes and regulations as well as Institute policies
EDUCATION/EXPERIENCE:
• M.A. or Ph.D. in language, language teaching, or related field
• Two or more years of previous language teaching experience
• Previous experience teaching in intensive program strongly preferred
• Previous experience with content- and/or project-based instruction strongly preferred
• Previous experience with ACTFL frameworks strongly preferred
PHYSICAL REQUIREMENTS/ENVIRONMENT:
The Middlebury Institute of International Studies at Monterey maintains a smoke-free/drug-free workplace.
TO APPLY FOR THIS POSITION:
Complete the online application and submit 1) a cover letter, 2) a CV/resume, and 3) a teaching philosophy statement. Click on the following links to apply:
SILP Arabic Instructor: https://middlebury.peopleadmin.com/postings/18300
SILP Chinese Instructor: https://middlebury.peopleadmin.com/postings/18301
SILP French Instructor: https://middlebury.peopleadmin.com/postings/18302
SILP Russian Instructor: https://middlebury.peopleadmin.com/postings/18303
SILP Spanish Instructor: http://apptrkr.com/1357477
https://clta-us.org/wp-content/uploads/2013/12/ca.png
300
300
CLTA
http://clta-us.org/wp-content/uploads/2015/11/clta_logo_enfold6.png
CLTA
2018-12-22 08:38:58
2018-12-22 08:38:58
Language Instructor Multiple Positions in Arabic, Chinese, French, Russian, and Spanish (Monterey, CA)