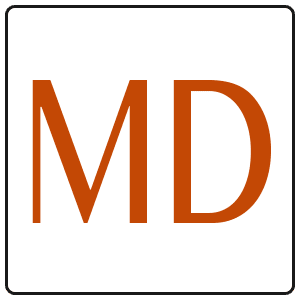 The University of Maryland Applied Research Laboratory for Intelligence and Security (ARLIS) seeks to hire a Faculty Specialist and/or Senior Faculty Specialist, based on qualifications, to support projects in Chinese language and culture, new media, social science, behavioral science, and/or data science. Projects may involve Chinese media, social media, culture, politics and other areas. The Faculty Specialist/Senior Faculty Specialist may support the development of social media data collection; the development of algorithms for data processing and analysis; and the development of GUIs, websites, and survey platforms. The Faculty Specialist/Senior Faculty Specialist is expected to take an active role in developing and advancing the research projects, working closely with other research faculty and scientists. Where relevant, the Faculty Specialist/Senior Faculty Specialist will contribute to publications or reports for clients. This is a full-time position. The position is available immediately and the search will remain open until filled. Applications will be reviewed on a rolling basis. The initial appointment is for one year, with the opportunity for renewal thereafter. We especially encourage applications from women and members of minorities that are underrepresented in science.
Required qualifications: 
B.A. or higher degree in Chinese language and culture, or in a social science, behavioral science, or data science discipline utilizing Chinese language and culture; (a qualified applicant at the Senior Faculty Specialist may substitute for an M.A. at least 3 years' professional experience in these areas, with the corresponding ability and training adequate to assembling data and assisting research);
Experience with analyzing Chinese language, particularly new media, for social, behavioral, or data science research;
Excellent English writing skills. Preferred qualifications:
Ability to work on an interdisciplinary team of diverse backgrounds, including computer scientists/programmers, mathematicians, social scientists, and linguists;
Ability to explain relevant details of Chinese language, culture, and new media usage to non-speakers of Chinese from various backgrounds;
Familiarity with digital representations of Chinese text (plus emoticons, emoji, and other such elements) and commonly used input methods;
Experience working with sensitive data and/or following IRB guidelines for working with human subjects;
U.S. citizenship with ability to obtain a U.S. Government security clearance.
An active security clearance is preferred. Interested parties should submit a resume or CV to: Application Deadline: (Open until filled). Email Address for Applications: jmadoo@arlis.umd.edu. Contact Information: Jacqueline Madoo.
https://clta-us.org/wp-content/uploads/2015/03/md.png
300
300
CLTA
http://clta-us.org/wp-content/uploads/2015/11/clta_logo_enfold6.png
CLTA
2020-09-02 03:29:08
2020-09-02 03:29:08
Faculty Specialist in Chinese Language, Culture, and New Media (College Park, MD)