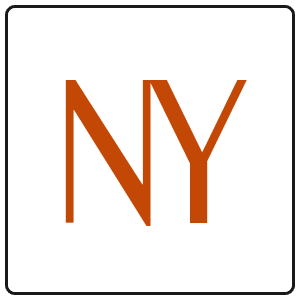 Whittle School & Studios is an endeavor to modernize Preschool to Grade 12 education to build the world's best physical and connected environment for human learning and development. Our campuses are comprised of four divisions: Early Learning, Lower School, Middle School, and Upper School.  Designed by architect Renzo Piano and led by education entrepreneur Chris Whittle, we will be constructing 30 Preschool to Grade 12 schools in the world's most vibrant cities over the next 10 years.
Our first two campuses opened Fall of 2019, located in Shenzhen, China, and Washington, DC. Our next endeavor will be a Fall 2020 launch of a phased-in Early Learning Center in Brooklyn, NY followed by its full opening in Fall of 2021.
Position Overview The Early Learning Center focuses on developing students ages three to six. At this age and division level, faculty use immersive language techniques and engage in mind and body awareness activities. They also structure community learning and choice time, project work, outside exploration, story time, workshop time, arts, and making. Our early learning program is based on the Reggio Emilia principles of respect, responsibility, and community. This approach recognizes the image of the individual child as a human with rights who has limitless potential for growth and uses Emergent Curriculum to co-create learning experiences that are derived from student interest and responses to provocations in the environment. Project-Based Learning and Mastery-Based Progression are used as frameworks within the Emergent Curriculum to work actively with hands, minds, and emotions in the context of the many expressive languages of children. Whittle is also inspired by key tenets of Reggio Emilia, including participation of families, collegial work of all personnel, the environment as the third teacher, group work, and the presence of an atelier. The Early Childhood Chinese Language Teacher will be inspired by the Reggio Emilia model grounded in student autonomy and discovery of the world. The Teacher will demonstrate practices that reflect this approach by encouraging student independence, spontaneity, curiosity, and by always asking more questions than giving answers. Respect for our young learners is at the core of the Early Learning program. The ELC Chinese Language Teacher partners with the English Language Teacher to plan and implement the dual language immersive Reggio inspired Early Learning Program for a designated cohort of students. This position is open for both our Washington, DC and Brooklyn, NY campus. To learn more about the responsibilities and qualifications, please visit our career page at https://www.whittleschool.org/en/careers/campus-openings to apply.
Applications accepted until 15/04/2020
https://clta-us.org/wp-content/uploads/2013/12/ny.png
300
300
CLTA
http://clta-us.org/wp-content/uploads/2015/11/clta_logo_enfold6.png
CLTA
2020-02-14 04:31:22
2020-02-18 18:24:16
Early Childhood Chinese Language Teacher(Brooklyn, NY)