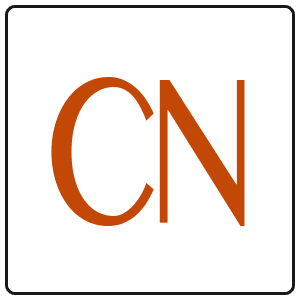 NYU Shanghai seeks a Clinical Professor (rank open) and Director of Chinese Language
to contribute to the growth and excellence of its Chinese language program. The program, now in its eighth year, welcomes 900-1000 students annually and includes required undergraduate courses in Chinese at the elementary and intermediate level as well as advanced and post-advanced undergraduate courses in Chinese.
International students, representing 50% of our student population, are required to complete a minimum of four semesters of Chinese language (or its equivalent). We are looking to enhance our program and to expand our course offerings. We anticipate creating a Chinese Major in addition to the current Minor, and the study of Chinese is also integral to our developing graduate programs.
We are seeking a candidate with demonstrated excellence in teaching who is familiar with the communicative approach to language learning and who can adopt target-language instruction in a contextualized, dynamic setting.
The Director of Chinese Language is expected to foster an environment that promotes excellence in language teaching and learning; incorporate new methodologies and technologies in language teaching and learning; promote the professional development of the instructional staff; assess the quality of the Chinese language courses and the student experience; and teach 2 Chinese language courses per year.
Responsibilities
Work closely with the Director of World Languages to enhance the current Chinese Language curriculum;
together with the Director of World Languages, work to expand Chinese language course offerings;
contribute to the integration of Chinese culture and society in language learning by creating and fostering faculty training opportunities, designing new courses, and strengthening the current curriculum;
co-supervise the Level Coordinators overseeing the elementary, intermediate, advanced and post-advanced Chinese language courses;
work with faculty in conducting action research projects to improve teaching;
work with faculty across NYU sites to establish symmetries and consistency among the Chinese language programs in New York and Abu Dhabi;
oversee language placement and place-out procedures;
teach all levels of Chinese language courses;
develop and teach courses in post-advanced Chinese;
work with faculty in World Languages to promote the interest and understanding of language study and its benefits;
contribute to World Languages' extra-curricular events and community;
work on other relevant initiatives assigned by the Dean.
NYU Shanghai is the third degree-granting campus within New York University's global network. It is the first higher education joint venture in China authorized to grant degrees that are accredited in the U.S. as well as in China. All teaching is conducted in English. A research university with liberal arts and science at its core, it resides in one of the world's great cities with a vibrant intellectual community. NYU Shanghai recruits scholars of the highest caliber who are committed to NYU's global vision of transformative teaching and innovative research and who embody the global society in which we live.
NYU's global network includes degree-granting campuses in New York, Shanghai, and Abu Dhabi, complemented by eleven additional academic centers across five continents. Faculty and students circulate within the network in pursuit of common research interests and cross-cultural, interdisciplinary endeavors, both local and global.
NYU Shanghai is an equal opportunity employer committed to equity, diversity, and social inclusion. We strongly encourage applications from under-represented individuals in the profession, across color, creed, race, ethnic and national origin, physical ability, and gender and sexual identity. NYU Shanghai affirms the value of differing perspectives on the world as we strive to build the strongest possible university with the widest reach.
Qualifications
A PhD in a relevant field is required. In addition to experience supervising faculty and curricula, candidates should have demonstrated teaching excellence and an interest in teaching in a diverse, international setting. Familiarity with examinations for certification of language proficiency is desirable. Experience teaching non-native speakers of English preferred, but not required. This is a contract position with the possibility of renewal.
Application Instructions
Interested candidates should submit a letter of application, a curriculum vita, and three letters of recommendation. The deadline for submissions is December 15, 2020. If you have any questions, please e-mail shanghai.faculty.recruitment@nyu.edu. Applications are received via Interfolio at: https://apply.interfolio.com/80312.
https://clta-us.org/wp-content/uploads/2014/01/cn.png
300
300
CLTA
http://clta-us.org/wp-content/uploads/2015/11/clta_logo_enfold6.png
CLTA
2020-11-03 13:02:53
2020-11-03 13:02:53
Clinical Professor, Director of Chinese Language (Shanghai, China)