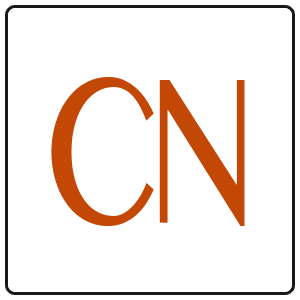 Are you looking for a tangible way to make a difference in the lives of High School students? Do you have a passion for supporting High School students in their pursuit of study abroad? Do you believe that studying abroad gives kids a sense of the common threads that connect us all, the things that make us, no matter our skin color or culture, human? If you enjoy facilitating international, intercultural, immersive experience for High School students we encourage you to apply for this position.
The Council on International Educational Exchange (CIEE) is seeking Program Leaders committed to the process of education, cross-cultural learning and leadership development for our Global Navigator High School Summer programs in 2017. Program Leaders are experienced and dedicated teachers, advisors, counselors, coaches, and other leaders of high school students. These programs are three or four weeks in length and are currently offered at CIEE Study
Centers in twenty-one countries around the world for U.S. high school students in the 2017-2020 graduating classes.  The programs give curious and motivated high school students the opportunity to spend three to four weeks of the summer immersed in another culture, studying a world language, developing leadership skills, and diving deeper into a subject they are passionate about. Please visit the Global Navigator High School Summer website for more specific details for each program.
Session Dates:
•Session One-starting by June 10, 2017 and ending by July 9, 2017
•Session Two-starting by July 5, 2017 and ending by August 5, 2017
Primary Responsibilities of Program Leaders:
• Complete an online training course (20-30 hours) and a three-day in-person training session in the spring
• Travel with the students from the gateway airport to the program site at the start of the program
• Travel with the students from the program site back to the gateway airport at the end of the program
• Serve as the primary contact for the students during the program
• Coordinate with in-country staff to organize activities and excursions
• Assist participants outside program hours in the case of behavioral or medical issues
• Respond to participant needs in a timely manner and seek assistance immediately from CIEE in-country staff for challenges/situations outside the scope of your training
• Actively participate in and encourage student participation in all program activities and excursions
• Blog about program events, stories, and student progress 2-3 times every week during the program
Program-Specific Responsibilities:
Language & Culture -Nanjiing, China
• Evaluate students' pre- and post-program language assessments to illustrate the development of their language skills
• Lead daily excursions Into the Community designed to encourage students to practice their new language skills with local people
• Become familiar with the language course curriculum in order to facilitate learning connections between course work, activities and excursions, and host family interactions
• Monitor students' personal and intercultural growth through regular review of their reflective journals and self-assessments
Professional Development:
The Global Navigator Program Leader positions provide a unique opportunity for professional development. All Program Leaders will undergo training in intercultural communication and risk and safety management. Language & Culture Program Leaders will receive training on the CIEE world language curriculum and on facilitating language learning outside the classroom. They will return to the U.S. with new language teaching skills which they can bring back to their own classrooms. All Program Leaders will receive a certificate of completion which includes the hours spent in training before the program departs and hours spent on the program fulfilling Program Leader duties as assigned.
Compensation:
• $1,500 stipend for four-week Language & Culture programs
• Reimbursement of costs associated with online and in-person training
• First Aid/CPR training
• Travel costs (round-trip domestic flight, ground transportation, and food stipend while in transit)
• iNext International Travel and Health Insurance
• Costs associated with travel to/from the U.S. gateway city
• Accommodations at airport hotel in U.S. gateway city (if required), food stipend, round-trip domestic flight, one piece of checked luggage, ground transportation
• Round-trip economy international airfare between U.S. gateway city and host country
• In-country accommodations (hotel/hostel/dorm, shared apartment or home stay), stipend for food or meals provided, ground transportation, admission fees for all activities, and local cell phone. CIEE does not provide reimbursement for international data/calling plans on personal phones.
Note: Accommodations vary by program location.
Requirements
• Language & Culture Program Leaders must be full-time world language teachers at the high school level
• Bachelor's degree required, teaching certification is a plus
• Strong proficiency in the language of the host country
• Extensive knowledge of and experience in the host country
• Excellent interpersonal skills and intercultural communication skills
• Strong leadership skills and a desire to work with high school students
• Ability to set and maintain personal boundaries and follow through with disciplinary measures
• Passport valid through February 2018. CIEE will cover the cost of visas
where necessary but cannot reimburse passport fees.
• Authorization to work lawfully in the United States
• Due to Federal Regulations, a background check will be conducted as a condition of employment.
To apply please visit our website:
https://rew22.ultipro.com/CIE1000/JobBoard/JobDetails.aspx?__ID=*558D2EB311D45E97
Applications accepted until date: March 1, 2017
http://clta-us.org/wp-content/uploads/2014/01/cn.png
300
300
CLTA
http://clta-us.org/wp-content/uploads/2015/11/clta_logo_enfold6.png
CLTA
2017-01-21 18:35:56
2017-01-21 18:35:56
Navigator High School Program Leader (Summer 2017) (Nanjing, China)