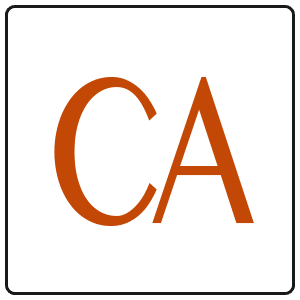 Presidio Knolls School (PKS), an innovative Mandarin immersion elementary school in San Francisco, is seeking exceptional Mandarin immersion teachers for our Elementary School. Each pair of teachers will work with a maximum of 22 students. We are recruiting globally and will sponsor H-1B visas for the right candidates.
SCHOOL OVERVIEW
Presidio Knolls School was founded in 2008 with the vision of a progressive educational model combined with Mandarin immersion to create a vibrant, innovative school where children are deeply engaged in experiential learning while immersed in another language. Our mission is to educate and inspire our students to become creative, confident and engaged global citizens. Building one grade per year, we expect our vision of a world-class, preschool through eighth grade program to be realized by fall 2020. As of the 2017-18 school year, we will serve approximately 340 students from 2.5 years through fifth grade.
PKS takes great pride in its highly talented and dedicated teaching staff and its unique teaching environment, which is distinguished by:
• Hands-on, collaborative learning using progressive educational best practices in a Mandarin immersion educational environment;
• Resource rich classrooms;
• Low student-to-teacher ratios;
• Large 1.5 acre campus, an urban oasis in San Francisco's SOMA neighborhood;
• Focus on continuous improvement highlighted by robust professional development and career growth opportunities; and
• Passionate and supportive school community.
MANDARIN IMMERSION HOMEROOM TEACHER POSITIONS 2017-2018 SCHOOL YEAR GRADES K-5
PKS is seeking exceptional elementary homeroom teachers with native level fluency in mandarin and expertise in teaching simplified Chinese to help develop our thriving and vibrant elementary school program. We are looking for passionate, committed educators with experience in teaching self-contained classrooms, including math science and social studies within an inquiry based mandarin immersion context. We seek teachers who have an entrepreneurial spirit, employ modern instructional strategies in the classroom, and have aspirations to grow professionally with the long-term vision of the school. Teachers will assume a founding role and be responsible for Mandarin immersion curriculum development using research-based best practices. We are currently hiring teachers for Kindergarten-fifth grade for the 2017-18 school year.
PROFESSIONAL QUALIFICATIONS
• Joy in working with children and assisting their progress
• Minimum of 2 years' experience teaching in respective grade level, preferably in an immersion program
• Bilingual and bi-literate in Mandarin Chinese and English with native Mandarin Chinese proficiency, including ability to teach simplified and pinyin writing systems.
• Bachelor's degree required; Master's degree desirable, CSET, CBEST, BCLAD or home country certification a plus: (http://www.ctc.ca.gov)
• Proven track record in achieving strong academic results using progressive educational best practices, specifically guided inquiry or project approach
• Contagious enthusiasm and charisma; the ability to engage and inspire students, parents and colleagues
• Creativity, excellent multitasking skills, and ability to thrive in an entrepreneurial start-up environment
• Outstanding verbal, written and interpersonal communication skills
• Must have or be able to attain authorization to work in the US
• Must be able to pass a Live scan background check permitting employment in a school / childcare facility
EMPLOYMENT DETAILS
• Competitive compensation package commensurate with experience
• Comprehensive benefits
• H-1B visa sponsorship for international teachers
TO APPLY
Interested and qualified candidates should submit a cover letter and résumé to employment@presidioknolls.org.
Presidio Knolls School offers equal opportunity to all, is non-discriminatory and encourages candidates with diverse backgrounds to apply. Employment will be contingent upon successful completion of background check.
http://clta-us.org/wp-content/uploads/2013/12/ca.png
300
300
CLTA
http://clta-us.org/wp-content/uploads/2015/11/clta_logo_enfold6.png
CLTA
2016-10-13 03:45:56
2016-10-13 03:45:56
Mandarin Homeroom Teacher 2017-2018 (San Francisco, CA)