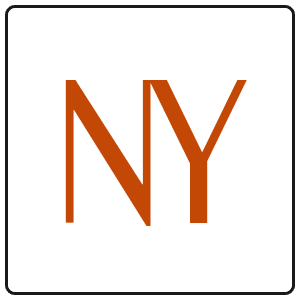 **To Apply: Please send your resume and cover letter tocareers@bloomberg.org with "Your Name – Education Program Manager" in the subject line.
The Education Program Manager ("Manager") is a professional position involved in managing the daily activities of the global awareness internet-based educational program – "Global Scholars" operated through Global Cities, Inc. – A Program of Bloomberg Philanthropies ("Global Cities"), a non-profit 501(c)(3) organization established under the auspices of Bloomberg Philanthropies, and headquartered in New York City.  The Manager will be part of a professional team overseeing programmatic operations for the educational program.  In addition, the Manager will support evaluation activities regarding global awareness content and measurements of success in promoting global citizenship, curriculum content mastery, literacy, and technology skills.
The Manager will work with the Vice President of Global Cities and the other Education Program Managers in connection with the daily operation of the Global Scholars program in accordance with Global Cities' Mission and Vision.  Global Scholars provides global awareness curricula to middle school students in participating schools/educational sites around the world through an internet-based platform.  The Manager will be based in Global Cities New York City headquarters, report to the Vice President, and work within a professional team of other Education Program Managers.
We are looking for candidates with fluent Mandarin language skills – both written and spoken.
RESPONSIBILITIES:
• Lead the development of original curricula, lesson plans, and materials for Global Scholars within the requisite time frames in advance of each semester; work with educational advisors and other experts to fine tune each curriculum in preparation for effective deployment to the sites
• Manage the registration of participating schools/educational sites worldwide as well as the necessary processes to ensure their effective ongoing connection to and participation in the Global Scholars Program; design and lead the recruitment efforts to promote new enrollments through contacts/meetings with educational administrators domestically and internationally as directed by the Vice President
• Work as part of a team with all the Global Cities staff to manage and maintain the required daily operating functions to support the Global Scholars program in an efficient manner
• As directed by the Vice President, establish and maintain good working relationships with the teachers for each of the sites through telephone/email correspondence, as well as in-person meetings as appropriate; support effective participation of the sites through ongoing communications, updates and outreach
• Provide training and technical expertise to participating teachers, including professional development meetings and other guidance
• Work with the Vice President, the other Education Program Managers and IT experts/vendors to assist in fine-tuning of the internet platform that houses the e-classroom and facilitates the Global Scholars curricula and contacts amongst the sites; oversee the maintenance of the platform to ensure it meets the requirements of the Program and that technical adjustments for sites can be accommodated when possible; assist in implementing improvements to the platform as needed as the Program evolves (no computer programming is required)
• Maintain the class lists, assignments, lesson plans, and other necessary data and information on the internet platform; monitor the content posted to the platform by the sites as appropriate
• Alongside the other Education Program Managers, evaluate the effectiveness of the Global Scholars curricula; specifically its effectiveness in supporting student achievement for mastery of global awareness content as well as literacy and technology skill sets
• Create correspondence, updates, evaluation/data reports, program/promotional materials, and other necessary presentations/information as required
• Contribute to the effective fiscal, administrative and recordkeeping management of the Global Scholars Program under Global Cities
QUALIFICATIONS:
• Bachelors degree in education and teacher certification required, with a graduate degree preferred; international educational experience a plus
•  Mandarin language skill (fluent reading, writing, speaking) is required
• At least 5 years of relevant professional work experience as a secondary school classroom teacher, curriculum developer and/or education professional in a similar capacity is required
• Project management and professional development experience are helpful
• Proficient computer skills with some knowledge of up-to-date technological applications for educational purposes
• Exceptional written, social, and communications skills; experienced in conducting presentations and public speaking
• Expert ability to manage time, work autonomously, and handle multiple tasks on a virtual office platform while ensuring accountability and reporting to Vice President
• Keen appreciation for working in a start-up environment with a flat organization and in a team-based setting; the potential aspiration to grow with a new organization and be a part of its design; and the desire to think creatively and 'out-of-the-box' to plan and implement innovative educational programming
• Mature with good judgement and the ability to work collaboratively as a member of a small team
• Ability to travel to participating sites, meetings, and events, both domestically and internationally, as needed
• Ability to work globally with different countries and cultures, and across local, national, and international sectors with all constituencies
• Ability to start employment immediately
This is a full-time position based on-site in the New York City midtown headquarters of Global Cities.  It is anticipated that work hours will extend beyond the New York City time zone day given the organization's international constituencies, and will need to be commensurate with work demands.  International travel will be required.
Global Cities VISION
To connect global cities through a practical international information-sharing network that provides meaningful forums for exchanging up-to-date best practices to address current issues impacting cities; and to develop global awareness among the next generation through cross-national interactive educational projects designed to enhance their ability to act as global citizens.
Global Cities MISSION
• To facilitate collaborative exchanges on innovative urban policies among high-level municipal decision-makers, business leaders, expert academics, and engaged citizens in global cities worldwide
• To provide access to best practices that improve municipal governance through a web-based knowledge platform
• To evaluate internet-based global awareness curricula for middle school students participating in the cross-national education program
http://clta-us.org/wp-content/uploads/2013/12/ny.png
300
300
CLTA
http://clta-us.org/wp-content/uploads/2015/11/clta_logo_enfold6.png
CLTA
2016-10-15 03:32:29
2016-10-15 03:32:29
Global Cities - Education Program Manager (New York, NY)