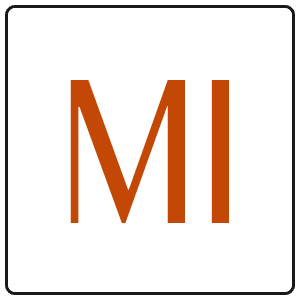 The Department of Linguistics and Germanic, Slavic, Asian, and African Languages of Michigan State University invites applications for a nine-month fixed-term position in Chinese with the possibility of renewal at the rank of Instructor or Assistant Professor, beginning August 16, 2019. Specialization open. The successful candidate will have expertise in Chinese cultural studies in a global context and will teach undergraduate culture and language courses in the Chinese Program and general education courses in Integrative Studies in the Arts and Humanities (http://cisah.msu.edu/). The teaching load is six courses a year, typically one language class and two integrative studies courses per semester, including one larger lecture course that involves TA supervision.
Applications must be submitted electronically via the MSU Human Resources website, http://jobs.msu.edu/ (Posting: #XXXX). Qualifications include undergraduate teaching experience in Chinese studies (language, literature, film, and/or other aspects of culture) and native or near-native fluency in Chinese and English. A PhD in Chinese or a related field is highly preferred. ABDs and MAs will be considered. Experience in teaching Asian cultures beyond Chinese culture is desirable. Qualified applicants should submit:
a) a current vita,
b) a letter of application that includes a discussion of your teaching philosophy and highlights your alignment with some of our desired qualifications,
c) a summary of your experience with diversity in the classroom and/or in your past or planned research endeavors, any experience mentoring diverse students or faculty, and an explanation of how you will advance our goals of inclusive excellence, and
d) names and email addresses of three referees who will be contacted automatically by email for their letters of recommendation.
Queries may be addressed to Professor Tze-lan Sang (tzelan@msu.edu), Department of Linguistics and Germanic, Slavic, Asian, and African Languages, 619 Red Cedar Road, B-302 Wells Hall, Michigan State University, East Lansing, MI 48824-1027.
Persons with disabilities have the right to request and receive reasonable accommodation.
Review of applications will begin on November 26, 2018 and continue until the position is filled.
The College of Arts & Letters promotes an academic and organizational culture which actively seeks out and strengthens diverse voices and perspectives among its members in order to achieve true excellence. The College of Arts & Letters is interested in candidates of all backgrounds who are committed to the principle that intellectual leadership is achieved through open access and pro-active inclusion.
MSU is an affirmative-action, equal-opportunity employer. MSU is committed to achieving excellence through a diverse workforce and inclusive culture that encourages all people to reach their full potential. The University actively encourages applications and/or nominations of women, persons of color, members of the LGBTQ community, veterans and persons with disabilities
https://clta-us.org/wp-content/uploads/2015/12/mi.png
300
300
CLTA
http://clta-us.org/wp-content/uploads/2015/11/clta_logo_enfold6.png
CLTA
2018-11-13 04:46:38
2018-11-13 04:46:38
Assistant Professor of Chinese Studies (East Lansing, MI)