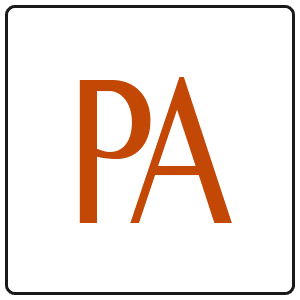 The Department of Asian Studies at The Pennsylvania State University, University Park campus, seeks applicants for a non-tenure track faculty position to serve as Coordinator of the Chinese Language Program, beginning July 1, 2019. This position offers full benefits and a competitive salary and will be filled at the rank of Assistant or Associate Teaching Professor. Applicants with degrees in Teaching Chinese as a Foreign Language (TCFL) or related fields are encouraged to apply. Ph.D. degree is strongly preferred but not required. Candidates must have at least two years of experience teaching Chinese language in North American institutions of higher education. Administrative experience is preferred. The Chinese Language Program supports an undergraduate major in Chinese, offering more than thirty sections of Chinese language and culture courses each year. The Coordinator of the program will work closely with the Department Head, and will be in charge of course scheduling, teacher training, and curricular development in addition to teaching Chinese language courses. Interested candidates must submit an online application, and should include as attachments a letter of application, curriculum vitae, three letters of recommendation (at least one of which should explicitly address the candidate`s teaching ability), a statement of teaching philosophy, teaching evaluations over the most recent two years, and transcript from the university last attended. Please also include a link to an online video of the candidate's teaching with the application materials, or send a CD/DVD to Sue Stewart, The Department of Asian Studies, The Pennsylvania State University, 102 Old Botany Building, University Park, PA 16802. In order to receive full consideration, applications must be received by November 10, 2018. For more information about our program, please visit our website at http://asian.la.psu.edu.
Apply online at http://apptrkr.com/1310349
CAMPUS SECURITY CRIME STATISTICS: For more about safety at Penn State, and to review the Annual Security Report which contains information about crime statistics and other safety and security matters, please go to http://www.police.psu.edu/clery/, which will also provide you with detail on how to request a hard copy of the Annual Security Report.
Penn State is an equal opportunity, affirmative action employer, and is committed to providing employment opportunities to all qualified applicants without regard to race, color, religion, age, sex, sexual orientation, gender identity, national origin, disability or protected veteran status.
Copyright ©2017 Jobelephant.com Inc. All rights reserved.
jeid-61992214d4e949fe85b654c39c3f52c2
https://clta-us.org/wp-content/uploads/2013/12/pa.png
300
300
CLTA
http://clta-us.org/wp-content/uploads/2015/11/clta_logo_enfold6.png
CLTA
2018-10-10 17:50:35
2018-10-12 14:42:23
Assistant/Associate Teaching Professor (Coordinator, Chinese Language Program) (University Park, PA)